With Shaun, You Can Build Platforms Like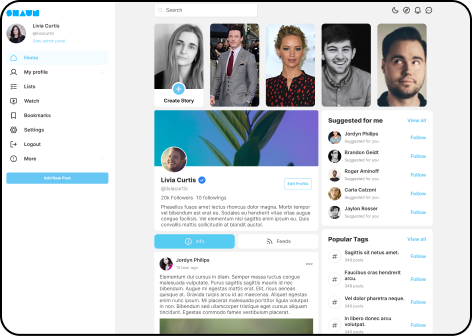 What can you do with Shaun?
Shaun is a ready-to-use framework that lets you create content-driven communities like twitter, instagram. Shaun can be even extended to build subscription-based social networks like onlyfans, cameo, letterdrop...
Let's discuss about your next project!
Advanced Technologies for building Web and Apps
Shaun uses the latest technology for building web and apps. It's designed to be scalable when your community grows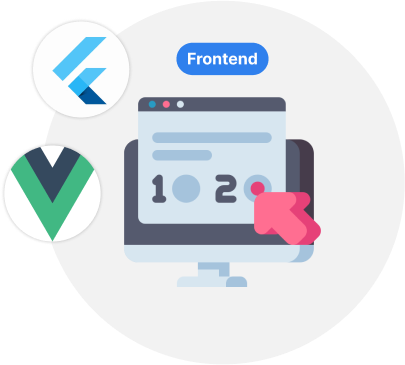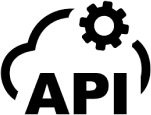 Laravel
Flutter
Vue3
Docker
Rest API
MySQL/MariaDB
Websocket
Apache
s3
Redis cache
CDN
Start Your 14-Day Free Trial
Why choose Shaun?
Shaun is built using Cutting-Edge tech stack that allows you to scale your business without worrying about the core.

Full Feature
With all the social features to build a successful content-driven community like twitter, instagram...

Cutting-Edge Tech
The platform using the latest technology that allows you to scale your business without worrying about the core.

Self Hosted
You own everything as it's hosted using your own hosting provider.

White label solution
It's White Label solution that allow you to rebrand, customize to make it appear as you had made it

No limit on code access
Get all source code including mobi app source code.

One-time Payment and No Hidden charges
Pricing is ONE-TIME. No recurring payments or hidden charges come along.

Mobile Apps
Built with flutter, the popular mobile app development framework Mobile-friendly. It's highly responsive and optimized for all screen resolutions - including tablets

Monetization
Supports many monetization methods such as advertising placement services and AdMob

Internationalization
Shaun is able to cater to users in different languages. It can handle multiple languages, scripts and cultural conventions (currency, sorting rules, number and dates formats…) without the need for redesign.
What people talking about us
HANDS DOWN THE BEST SOCIAL NETWORK SOFTWARE PERIOD!
I give it 10 stars if I could. Mark and his team provide excellent customer support and best of all, the best social network software on the market. Your time and money will not be waste if you go with this company. Other softwares are full of bugs but this one is a winner!
Reviewed by Julian Hughes
BEST SCRIPT, READY MADE SOCIAL SITE
I searched years for a good script, tried many out there, ans spent hard earned money looking for a great script to have a small social site. I was ready to quit, then happened across moosocial. It was a dream come true. You don't have to be a coder to have a great light script.
Reviewed by Mikailah
You have questions, we have the answers
More FAQ